Welcome to Dentist on Victoria. We are a family run dental practice and our priority is to serve you to the highest standards. Our aim is to provide the best quality of care in a friendly and relaxed environment. With our state of the art dental equipment and through the use of the best available materials, we strive to deliver a pleasant and pain-free dental experience.Our entire team will ensure that you feel welcomed from the moment you contact us. Please call our friendly receptionist Eva on (02) 9638-5511 or email us at reception@dentistonvictoria.com.au with any queries.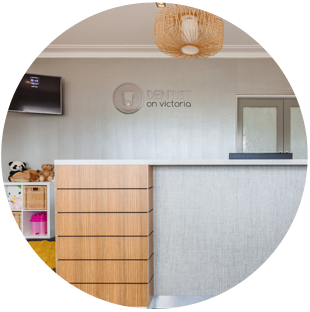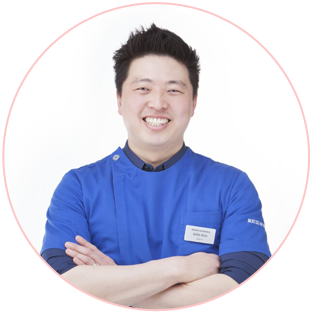 Dr. John Kim
BDent (Hons) [University of Sydney]
Dr John Kim graduated from the University of Sydney with honours. Since graduating, John has attended numerous professional development courses to ensure that he keeps up to date with new skills and techniques. John enjoys all aspects of dentistry and has a special interest in oral surgery and endodontics. Also being a trained physiotherapist, John also understands the importance of a multi-disciplinary approach to health care service. He has travelled to Papua New Guinea on a voluntary humanitarian medical trip to provide services to the underprivileged. In his spare time, John loves to play golf, soccer, go cycling, and enjoy good food and wine with family and friends.
Dr. Cindy J.Y Ham
BDent (Hons) [University of Sydney]
Dr Cindy Ham graduated from the University of Sydney with honours. Her interest in science and love of meeting new people brought her to dentistry as a career choice. She is gentle, caring and very approachable. As a skilled professional, Cindy has a passion for all areas of dentistry, with particular interest in the fields of prosthodontics and restorative dentistry. She is dedicated to continuing education and the latest developments in dentistry and attends numerous lectures and courses. Outside of work, she enjoys cooking, travelling overseas, and also going out with family and friends on the weekends.
Dr. Hailey Shin
BDent, [University of Sydney]
Dr Hailey Shin graduated from the University of Sydney with Bachelor of Dentistry and PhD in Medical Sciences. She has been the recipient of multiple merit-based scholarships during her studies. She is a gentle and empathetic dentist. Her caring and attentive personality allows her to provide patient-centred treatment of high quality to her community. She aims to help patients overcome any fear of dentists and have a positive dental experience. She always ensures that her patients are comfortable throughout their appointments.
Hailey enjoys all aspects of dentistry and has a special interest in paediatric, endodontic and restorative dentistry, with the focus on preventative care and minimum intervention. Hailey is experienced in treating patients of all ages, but has a special interest in caring for children.
Hailey continually updates her skills by attending both domestic and international conferences and courses, especially in the fields of endodontics, orthodontics and prosthodontics. Outside of work, Hailey loves to do pilates, watch movies and look after her indoor and outdoor plants.
Dr. Deeksha Koul
Dsc (Charles Sturt University)
Dr Deeksha Koul graduated from Charles Sturt University in Orange. Deeksha has experience treating patients across rural and regional NSW, providing dental care to patients of all ages and cultures. Deeksha recognises that visiting the dentist may not be the most comfortable experience and prioritises helping her patients feel relaxed and understood. For Deeksha, dentistry is about more than just teeth. It's about the connection people feel with their own smile and the people that help maintain it. Deeksha enjoys all aspects of dentistry, but has a particular interest in restorative dentistry and oral surgery. Deeksha continues to attend professional development courses to evolve her knowledge and practical skills. Outside the clinic, Deeksha enjoys working out, reading, watching sports and spending time with friends and family.