Implants from Dentist Denistone
Dental implants are the modern way to replace a missing tooth. Unlike dentures, they are permanently attached to the mouth. Unlike bridges, it does not require the neighbouring teeth to be altered.
Dental implants consist of a titanium post embedded in the jaw holding a porcelain replica of a tooth. Titanium is used in the post because this particular metal bonds to the jawbone through a process called osseointegration. The porcelain is used because it looks like a natural tooth; the dentist can even ensure that the shade of the tooth matches the surrounding teeth.
Implant Procedure Dentist Ermington
Implants usually require three dental visits. The titanium implant must be fixed during an earlier visit. The porcelain crown is attached when the titanium post has been certified as stable.
Implant surgery can be performed with a local anaesthetic, and will cause only slight discomfort after the surgery is completed. The success rate is very high, and even higher if there is no former damage to the jawbone.
Implant Maintenance Dentist Dundas
Implants basically require the same cleaning and maintenance as regular teeth. Of course, the porcelain will not decay, but the surrounding tissue and bone are as prone to infection as the rest of the mouth.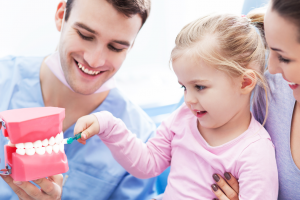 Information Disclaimer
The content of this article is meant for informational purposes only and should not be considered a source of professional advice, recommendations, or endorsements. It is not a substitute for seeking expert guidance or making well-informed decisions based on individual circumstances. Although we strive for accuracy and reliability, we cannot guarantee the information's completeness or suitability for all situations. Readers are urged to verify facts, consult experts, and consider their own context before taking actions or decisions based on this content. No warranties, explicit or implied, are provided regarding the accuracy, timeliness, or completeness of the presented information. Relying on this information is at the reader's own discretion and risk. We encourage readers to consult relevant professionals or experts for advice tailored to their specific needs. Neither the author, publisher, nor any affiliated parties will be held responsible for errors, omissions, or damages resulting from the use or reliance on the information in this article.