Braces Oatlands Dentist
Braces have been used to straighten teeth and correct bite problems for the past few generations. There are now many different types of modern braces that have many advantages over more traditional metal wire braces.
Metal Wire Braces Telopea
These are stainless steel braces, a metal wire that runs through a bracket on each tooth. They are a reliable system for correcting minor to fairly major tooth irregularities and jaw alignment issues. They are often used in conjunction with Rubber bands (elastics)
The only downside to traditional braces is that they are quite noticeable. They are also initially awkward and uncomfortable, but this is an inevitable part of rectifying dental problems.
Gold or Titanium plated Braces Ermington
Individuals allergic to nickel, found in stainless steel braces, may use gold plated braces. Else, some may prefer the look of gold.
Titanium braces are also suitable for individuals with nickel allergies, though they are more expensive.
Lingual Braces Dundas
It is possible to fit braces to the back of the teeth rather than the front. These lingual braces are far less noticeable than traditional braces, which some consider an advantage. They are initially awkward, but patients soon adapt.
Clear and Ceramic Braces Denistone
Braces that have a similar colour to the teeth, or that are clear, are less noticeable than metal braces. In truth it is only the tooth brackets that are clear or tooth coloured; the wire between teeth is still metal. Yet the braces are less obtrusive while remaining equally effective.
Dentist on Victoria Braces
It is possible to have braces at any age, but many choose to have them in their teens. Having braces at a younger age, as soon as the mature teeth are ready, allows the individual to benefit from straight teeth for the rest of their life. Nonetheless some adults choose to use invisalign or braces to straighten teeth later in life.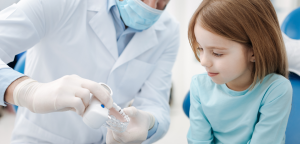 Information Disclaimer
The content of this article is meant for informational purposes only and should not be considered a source of professional advice, recommendations, or endorsements. It is not a substitute for seeking expert guidance or making well-informed decisions based on individual circumstances. Although we strive for accuracy and reliability, we cannot guarantee the information's completeness or suitability for all situations. Readers are urged to verify facts, consult experts, and consider their own context before taking actions or decisions based on this content. No warranties, explicit or implied, are provided regarding the accuracy, timeliness, or completeness of the presented information. Relying on this information is at the reader's own discretion and risk. We encourage readers to consult relevant professionals or experts for advice tailored to their specific needs. Neither the author, publisher, nor any affiliated parties will be held responsible for errors, omissions, or damages resulting from the use or reliance on the information in this article.